Miscellaneous
The New Marks & Spencer Beauty Hall Unveiled
Friday, April 18, 2014
Nottingham's Marks and Spencer store has had a revamp and on Thursday I went along to meet J...
Nottingham's Marks and Spencer store has had a revamp and on Thursday I went along to meet Jade, M&S' PR girl and store manager Mark to see what all the fuss was about. It turns out that not only has the beauty department had a complete overhaul, but so has the cafe and even the entire womenswear section has had a total rethink to provide customers with more inspiration and a convenient shopping experience. "It's all about the customers experience", Mark explained to me as we sat in the light and airy cafe (thanks to it's location alongside floor to ceiling windows overlooking the picturesque city centre church)...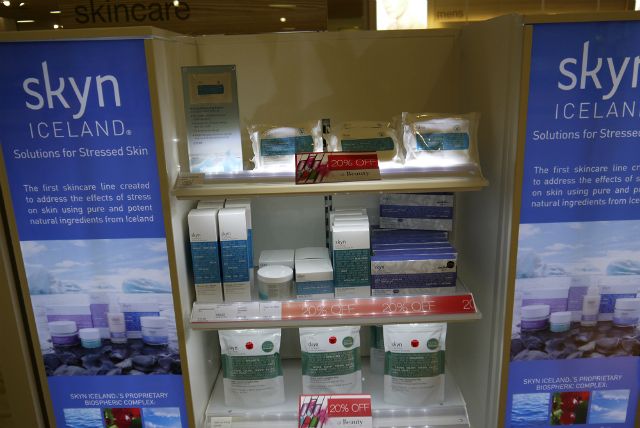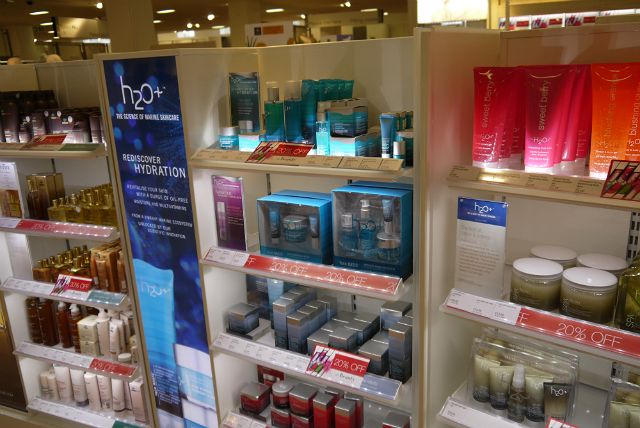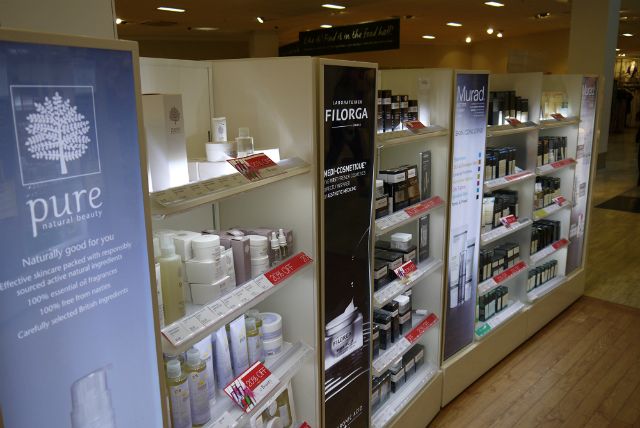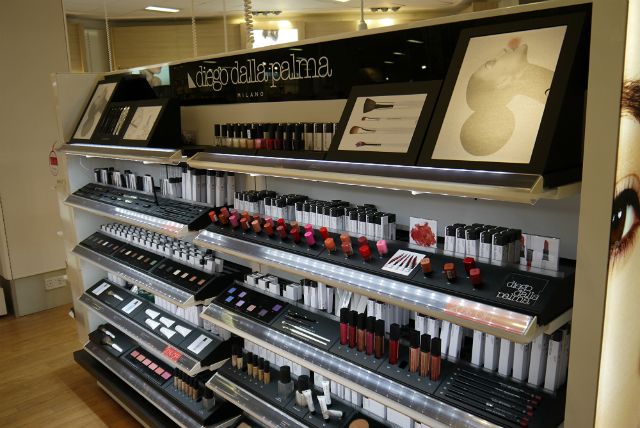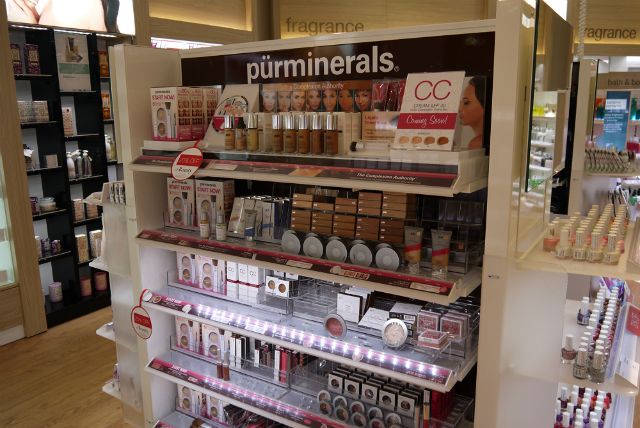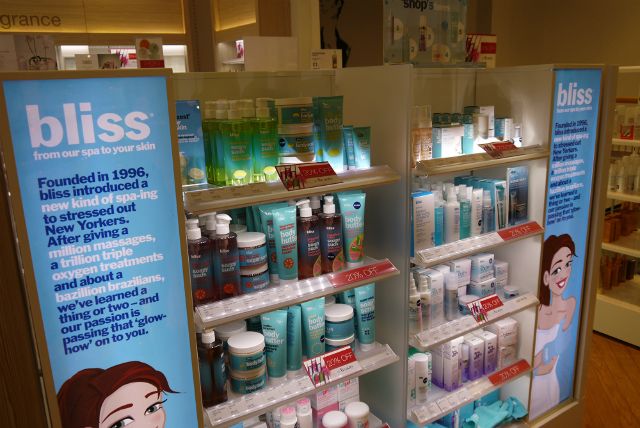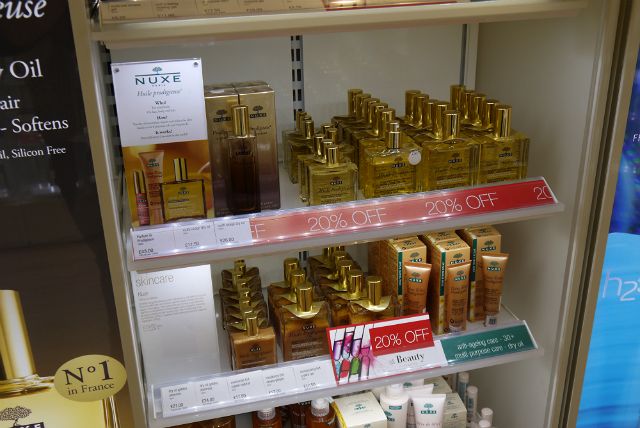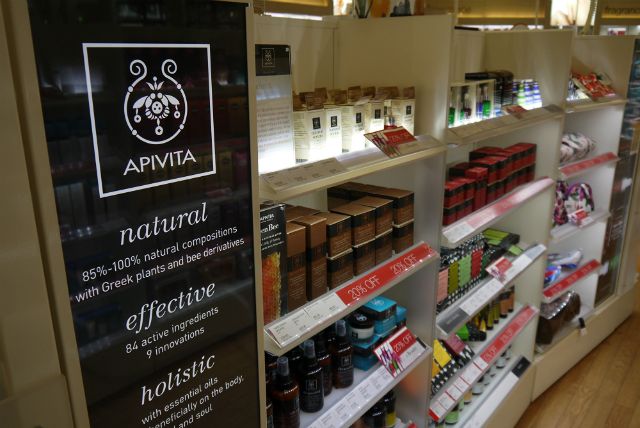 One thing that struck me when talking to Mark over a cup of mocha was just how passionate he is about the Marks and Spencer brand, and it's not just him either. In fact, throughout my morning with fellow blogger
Megan
, we were treated to tours around each department from Michelle in the beauty hall, Helen on womenswear and Sarah on lingerie. Everyone that we spoke to displayed a wealth of knowledge regarding their department and were keen to share with us what their favourite products were. Michelle was excited to tell us all about
Skyn Icelands Hydro Cool Firming Eye Gels
used by non other than Heidi Klum, Helen told us that everyone seemed to love the fit and quality of
M&S Jeggings
and Sarah shared her love for the
M&S 7 Denier Ladder Resist Bare Cooling Tights
which are thick enough to give the illusion of perfected legs, but thin enough to fool anyone into thinking you're not wearing tights at all.
All other departments aside, the new beauty hall is what intrigued me the most. Brightly lit and with what seemed like an endless array of products, it's a place I could imagine spending hours in, reading every single product description and dipping my fingers into all of the testers available. Perhaps that's a bit much for some, but alongside brands such as Ren and Nuxe, there were an abundance of lesser known brands and many I'd not even heard of before. Introduce me to a new brand and it's like I've struck a goldmine, I go all bright eyed and bushy tailed. Plus, you can always pick the brains of the beauty staff to tell you more behind the brand and advise you on which products you may like or would simply be suited to your skin type. What I like about the M&S beauty hall is that many of the brands stocked aren't that easily accessible elsewhere and especially not on the high street. With M&S you can just walk in, try out a few testers and pick up products from the likes of Ren, Nuxe, Skyn Iceland, Apivita, Murad, Bliss, Glam Glow, H20+, Filorga, Diego Dalla Palma, Phillip Kingsley and Leighton Denny, as well as alongside a range of M&S own brands such as Pure and Autograph (
I'd highly recommend the Autograph High Definition Mascara* of which both me and Megan were wearing on the day, but more on that soon!
). The beauty hall is located on the 1st floor (
opposite the cafe
) in Nottingham's Marks and Spencer store.

I had such a wonderful morning with some lovely people and a company that truly strives to provide quality products and service to it's highly valued customers. Thumbs up M&S!